The Vasa Entry participant of the month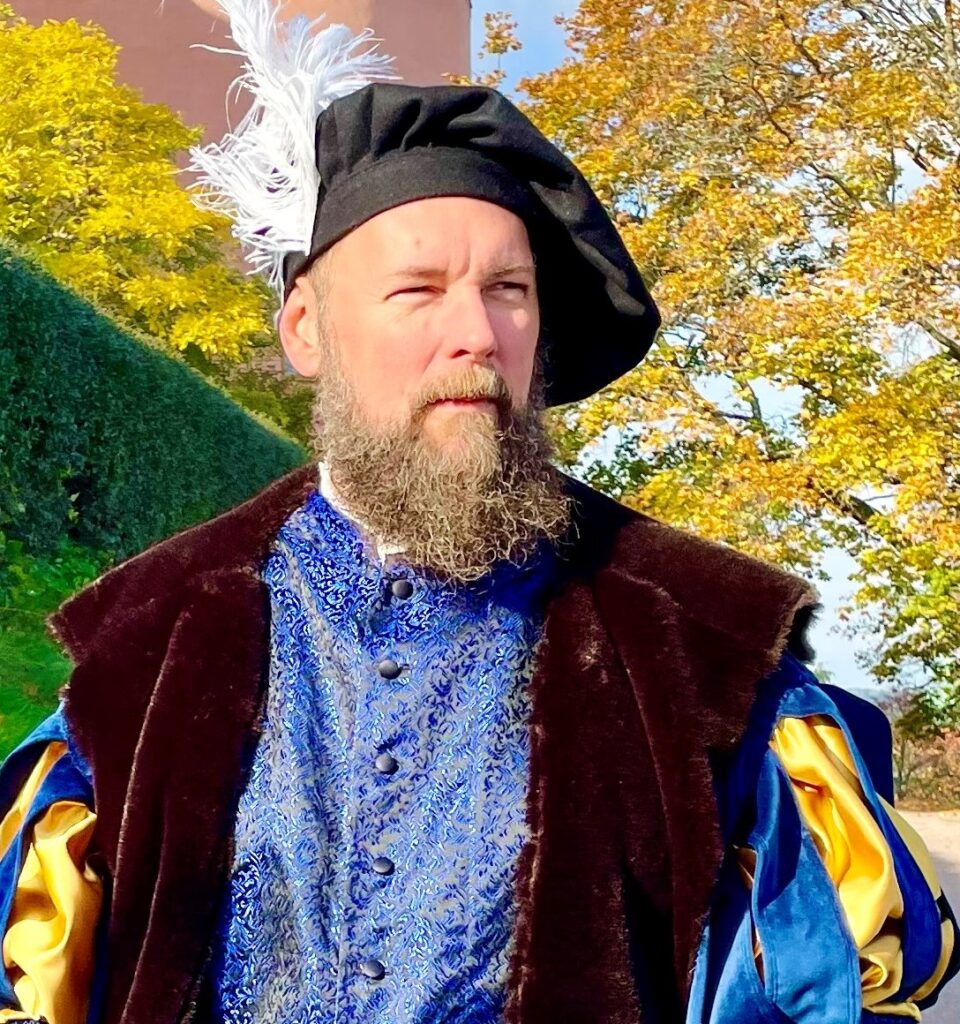 Who are you?
My name is Bengt Trolin, I am 53 years old and I live in the small mill town of Österbybruk in northern Uppland.I work everyday in industry but for the past 23 years I have also had an extra job as a tourist guide in several places in Uppland. I have also participated in an amateur theater group in Österbybruk a little on and off for about 28 years.
What will you be doing during the arrival?
During the coming anniversary, I will portray and act as Gustav Vasa.Among other things, in that role, I will give speeches to the people at Stortorget.
How did your interest in the Vasa era begin?
Interest in history has always been there, ever since childhood. The fascination with the Vasa family has increased over time and really took off when I started working as a guide at Örbyhus Castle, where Erik XIV died.There I met my friend and, nowadays, fellow guide Fredrica Lange.
Together we started there and then with dramatized guide tours where visitors got to meet Erik XIV. We have since continued to portray members of the Vasa family, especially in Uppsala.Both at the castle and in the cathedral, but also during city walks. Vaasa is a fascinating family about which there are many fantastic stories.